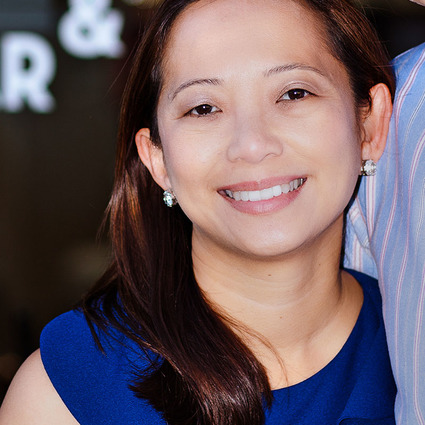 Sheila Zarekari
REALTOR
A little about me
As a teenager, Sheila watched her parents lose their home in the aftermath of the Philippine revolution. Since then, home ownership has been an important goal and priority for her. By the age of 21, Sheila bought her first investment property and has been passionate ever since about real estate.
Sheila is a seasoned international marketing & public relations executive with over 25 years experience and shines in the process of selling homes. She has led multi-million dollar campaigns and product launches and is at ease in fast paced environments, unconventional solutions and tough negotiations. An early advocate of social media and mobile marketing, Sheila has a clear mastery of how these new platforms and technology impact a sale.
Borrowing from 14 years of art school, Sheila has a sharp eye for design and is able to visually execute compelling marketing materials that complement the entire home selling experience.
Sheila & her family have lived in the Bay Area since 2001 and she loves to share her unique perspective on neighborhoods, schools and recreational opportunities that the area has to offer. Sheila and her husband are also long time restaurant proprietors in downtown Oakland and support various educational and philanthropic causes in that community. They have two sons, one is attending UCLA's Dental Program and their youngest is in middle school, a budding YouTube filmmaker and avid Golden State Warriors fan.
What our clients are saying
As Trustee of my mom's estate, coordinating the sell among beneficiaries is a daunting task, but Sheila pleasant personality, reassuring confidence and willingness to go the extra mile to assist me in reaching my goal made the journey through the various stages of selling property less stressful and very rewarding.
We didn't think it possible to accomplish it all in the short time we had, but Sheila was right on track. She is very detail oriented, calm under pressure, focused on her clients best interest, uses current technologies for faster review and she kept us on track all the way. She even continued to help us after the whole transaction was completed. We are very grateful to her impeccable services, and highly recommend her.
We were able to close and get our keys within 30 days. Sheila cares about her clients and isn't pushy like other agents we met. She is also very easy to reach, proactive, and always a pleasure to deal with. Highly recommend.